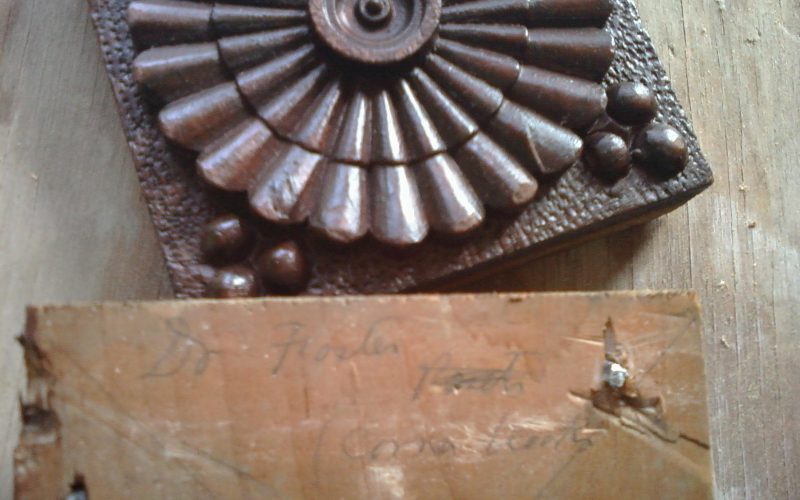 Buffalo Harmony House is located in the National Registered Historic District of Allentown on the corner of Wadsworth Street and St. John's Place in the City of Buffalo, NY, USA. It is only 4 minutes from Downtown Buffalo, the Canadian border (Peace Bridge), and the NY 190 interstate. Upon your visit, you will be be treated to a spectacularly rehabilitated Queen Anne era solid brick home dating from 1885. A few of the fantastic architectural highlights include uniquely designed gables and dormers with fluted verge board, brackets, and balusters, large double hung windows, some with arched tops and all with thick stone lintels, and handsomely large oak entry doors. Please take note of the terracotta panels featuring swirling leaves, swans, mice, and unidentified faces of mysterious significance. The interior boasts an oak paneled grand stair, spandrels, fire place mantels in the parlors, hardwood and mosaic tiled flooring, a special 3-dimensional original wall covering called Lincrusta, and a powder room of whimsical elegance.
History of 70 Wadsworth Street
Architect: Henry H. Little – prominent Buffalo architect. Started off with partner Holmes. Designed many beautiful Buffalo homes as well as the Red jacket building on the corner of Allen and Main Streets. Builder: H. Tilden – also ended up building First Presbyterian Church (next door) Style: Queen Anne
Year Built: 1885 This house was originally built for Dr. Hubbard A. Foster. He lived in the house with wife Florence, daughter Florence M. and her husband William Mayaon and their child George A. Mayaon, along with a servant Anna M Hutt. Dr. Foster had his medical practice in the home, so it was used for business purposes right from the beginnings. When the Foster family moved they sold the house to the Boocock family who owned it until around the 1930's.
After the Boocock's ownership it was then turned into a two family and fell on the hard times of the Great Depression.
Advancing through the next several decades, the house had a lowly existence as a boarding establishment. One good point was that in the late 1970's the Allentown National Historic District was created. That put this house and many other houses and buildings in the neighborhood in important historical standing for our Nations' and Citys' heritage. This meant that significant changes to the exterior features of the building were not permitted unless approved by the preservation board. Unfortunately that did not include changes to the interior. In the early 2000's the house was left abandoned due to some very twisted ownership. (A rather long story). It sat empty for several years as did many other houses in the neighborhood, when in 2004 an upswing began. This leads into "Our history"
Our History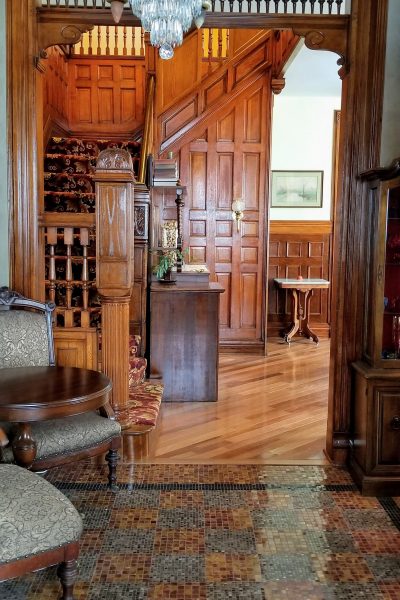 On a street where half of the houses were abandoned comes a single suburban young woman who loves architecture…Well she really wanted a large orange brick house. So, after a failed real-state contract and 15 months of hearing nothing. An auction pops up; and this young lady shows up prepared as any girl scout would. Curious neighbors, lawyers, and investors watched and wondered what this lady was to do with this house.
At first, shore a few things up. Change the locks, board up, nail shut, and close up the doors and windows on a completely uninhabitable shell that was half gutted. Slow starting with nights and weekends not all consuming, because the young lady just happens upon a very important architect single lad that would later become her husband. This unassuming fellow was reeled into the picture that would many years later result in a fully rehabilitated house that could not possibly have a comparison in the amount of work, thought, sweat, and love that you can see through Buffalo Harmony House. The objective was always to have a bed and breakfast, so this is truly a long awaited coming. The result of the rehabilitation of this building is from regular people who lied, love and got their hands dirty and down to work!
Six months of planning, demolition, dumpsters, auctions, estate sales, curb shopping, salvage yards, moving back in with the parents, working day jobs, side jobs, night and weekends, there is no such thing as social life, digging, man-lifts, plumbing, electrical, concrete, radiant heat, tubing, tiles, studs, drywall, plaster, painting, repairing, stripping (wood that is), cleaning, doors, can you say windows, flooring, furniture, lighting, the list goes on and on. We hope you are excited about the end result.
101 Reasons (Not Counting) to Stay With Us….
Why stay with us? – To try something unique and different. Support small business. Avoid the big box of a hotel. Add a little romance to the life of someone you love. You crave a different path. Fantastic architecture. Visit and stay in the Nationally Registered Allentown Historic District, which is also a local district as well. Because you appreciate small packages and fine details. Turkish towels. Whole foods. No preservatives, only preservation. Comfy pillow top beds. Down pillows. Hypo-allergenic pillows. Antiques. Music. You want to rekindle the memory of an old song. Your Aunt Susie's quiche wasn't as good. An excuse for an afternoon cookie. Tea time keeps you going. The freshly ground coffee. Watching street people. The bustle of Allentown. Convenient to your conference. A special night on the town with music and theatre. Get away from the kids for a while. Add moments of pleasure to your life. It's your honeymoon! It's your anniversary. Okay, you just need to celebrate your life! You won't need a car if your activities are within a half mile. Private bathrooms. Hopefully we can have your help to add to this list.